Tue, 02/14/2012 - 10:36
Presidential heartthrobs? The race for France's sexiest has one clear winner
Less than three months ahead of presidential elections in France, a handful of hopefuls already had their hearts broken. Facing a deficit in endorsement love, left-wing nationalist Jean-Pierre Chevenement dropped his bid in early February, and super-conservative Catholic candidate Christine Boutin left the race on Feb. 13. Many small party candidates are reportedly struggling for the mayoral endorsements needed to make their candidacies official, so no one really knows whose names will be on the ballot on April 22.
However, the race for France's sexiest presidential hopeful has one clear winner. He may be bringing up the rear in terms of voter intentions, but he's number one when it comes to looks: former prime minister Dominique de Villepin.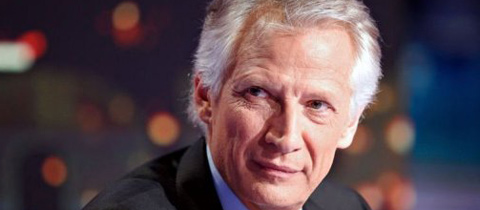 On the occasion of Valentines Day, French RTL radio, M6 television and MSN News commissioned a bona fide survey of who the French consider the sexiest presidential candidate. Unsurprisingly, Villepin -- who is struggling to secure more than 1% support in the election, according to recent opinion polls -- tops the "most sexy" list with 22% of votes.
Yes, his good looks are not a matter of debate in France. In this video, you can see how both market butchers and Muslim veil-wearing housewives declare their love for Villepin.
The butchcher repeatedly cries out "He's handsome, he's handsome!" while the women cower at the sight of Villepin's imposing beauty.
Far-left candidate Nathalie Arthaud came in a distant second with a mere 9% of all sexy votes, the poll showed. Far-right candidate Marine Le Pen and President Nicolas Sarkozy tied for third with 7% each. And the current frontrunner candidate, Socialist François Hollande (photo below)? A meek 2% showing. Lucky for Hollande - and really every other candidate besides Villepin - that France's election is not a beauty contest.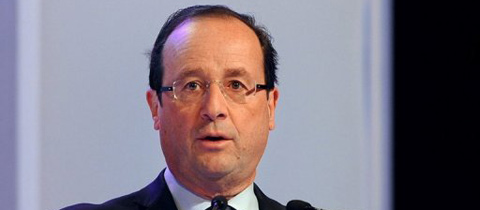 Comments or opinions expressed on this blog are those of the individual contributors only, and do not necessarily represent the views of FRANCE 24. The content on this blog is provided on an "as-is" basis. FRANCE 24 is not liable for any damages whatsoever arising out of the content or use of this blog.