Wed, 01/18/2012 - 13:27
What's Sarkozy's screen name? Just check his Facebook
It's taken French politicians a long time to come round to the idea of using the internet to win votes. Last time they battled for the presidency – way back in 2007 – most of them hadn't even heard of Facebook. They did hear about Barack Obama's winning "web strategy" a year later however. But even now, they're still fumbling around in the dark.
Furiously tweeting, updating their Facebook statuses and revising their novelty websites, this election promises to be France's first truly web-friendly campaign. So how does each candidate weigh up online? From a Facebook "likes" perspective, Nicolas Sarkozy's got no competition. But look at Twitter, and his hopes are zero.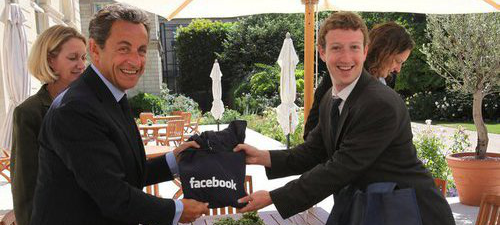 Incumbent president Nicolas Sarkozy, UMP

Yet to officialise his candidacy, Sarkozy still lacks both a website and a Twitter account. He does have 500,000 "likes" on Facebook however – which is far more than any of his rivals. But it pales in comparison with Barack Obama's… 24 million.
Huh? Embarrassingly, Sarkozy seems to have taken the "info" section a little too seriously, stressing under relationship status that he is "Married to Carla-Bruni Sarkozy" (really?!) and detailing his employer as "The French Republic". He also includes his "screen name". It's… Nicolas Sarkozy.


François Hollande, Socialist

Hollande has his own swish, website, Facebook account and Twitter feed. He's got nothing on Sarkozy's half million Facebook likes with just 30,000, but he has managed to attract over 100,000 Twitter followers, which probably means that his supporters are more web-inclined than his rivals'.
Hmm… Of Hollande's 12 Facebook "likes", one of them is his former partner and mother to his four children, Ségolène Royal.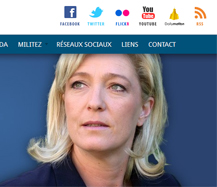 Marine Le Pen, National Front

Previously web-phobic, Marine Le Pen criticised Socialist Party spokesman Benoit Hamon in 2009 for "having nothing better to do than go on Twitter". But she later gave in, and set up her own Twitter and Facebook accounts, which she now updates several times daily. She's not far behind Hollande with 29,000 Facebook "likes" but trailing a little on the Twitter front with only 24,000 followers. That might have something to do with Twitter being more public: not everybody wants the world to know they follow the far-right.
Really? Le Pen's "political views" are described on her Facebook page as "other". Surely not a good start for someone who's trying to sell their political views to a nation…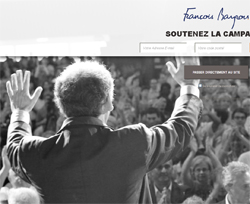 François Bayrou, centrist MoDem party

François Bayrou arrived on the Twitter scene in style when he launched a live Twitter debate immediately after joining. The initiative paid off: today he has 53,000 followers, whereas on Facebook he's attracted only 17,000 "likes".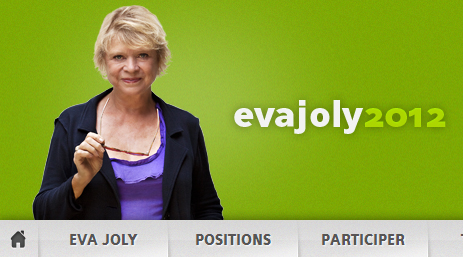 Eva JOLY, Green party

Eva Joly has promised to dedicate some 150,000 euros of her €2.5 million campaign budget to her web strategy.
Facebook "likes": 14,000+. Twitter followers: 32,000+.

Dominique de Villepin, right-centre Solidarity party

Villepin's website used to be called "Club Villepin", conjuring up images of Club Tropicana each time you logged on to check out what his tanned self was up to. Unfortunately the "brand" was dropped and today it's boring old "Villepin2012". He has managed to garner some 30,000+ followers on Twitter and more than 19,000 "likes" on Facebook, but he probably got those during the balmy Club days…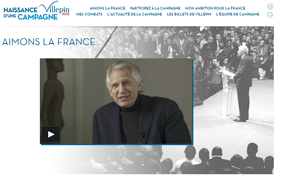 Tags for all blogs :
Comments or opinions expressed on this blog are those of the individual contributors only, and do not necessarily represent the views of FRANCE 24. The content on this blog is provided on an "as-is" basis. FRANCE 24 is not liable for any damages whatsoever arising out of the content or use of this blog.